Voter Guide
Midterm Election Voter Guide
Please make sure your Voter Registration is up to date by visiting voteamerica.com
Since 1996, this LGBTQIA+ and Progressive Voter Guide has been produced by NevadaImpact.com and distributed through various publications and online. While this guide is edited by long-time, human rights activist, Rob Schlegel, it's the work of numerous individuals that know the candidates and research the races.
This year's guide is made available in print in QVegas, online at NevadaImpact.com and qlifemedia.com/voter-guide.
Technically, Nevada Impact is non-partisan but due to the issues we care about, you'll find we usually endorse Democrats – but not always. Our issues include racial, sexual and gender equality, women's right of choice, access to voting, comprehensive immigration reform, a living wage and other issues impacting human rights.
Because of the nature of our political system, party affiliation is necessary to get most issues passed. Good examples of that would be Nevada's employment non-discrimination act, passed in 1999 or the repeal of the "sodomy law" in 1993. Those are two of dozens of human rights issues that would not have been passed, had the Democratic Party not had the majority in the state legislature
We have more to do, both here in the state and nationwide.
The only way democracy can work is if we all vote. While one party may claim "election fraud," and make it harder to vote, it's primarily to discourage you from voting. That allows the radical right, which is a minority, to gain control of our elected offices. Please help save democracy by making sure you vote. Go two steps further. Use this guide and make sure your friends and family vote, as well.
Early voting starts Oct. 22 and runs through Nov. 4, 2022. Election Day voting is Tuesday, Nov. 8, from 7 a.m. to 7 p.m.
Publisher Note: The contents of the Nevada Impact Progressive Voter Guide have been determined by an independent committee assembled by Nevada Impact and does not reflect endorsement directly by QVegas, QLife Media, its publishers, employees, subsidiaries, or agents. We provide this guide as a service to the LGTBQ+ community in Southern Nevada.
YOU ARE PERMITTED TO TAKE THIS GUIDE TO YOUR POLLING PLACE. YOU CAN ALSO VOTE BY MAIL.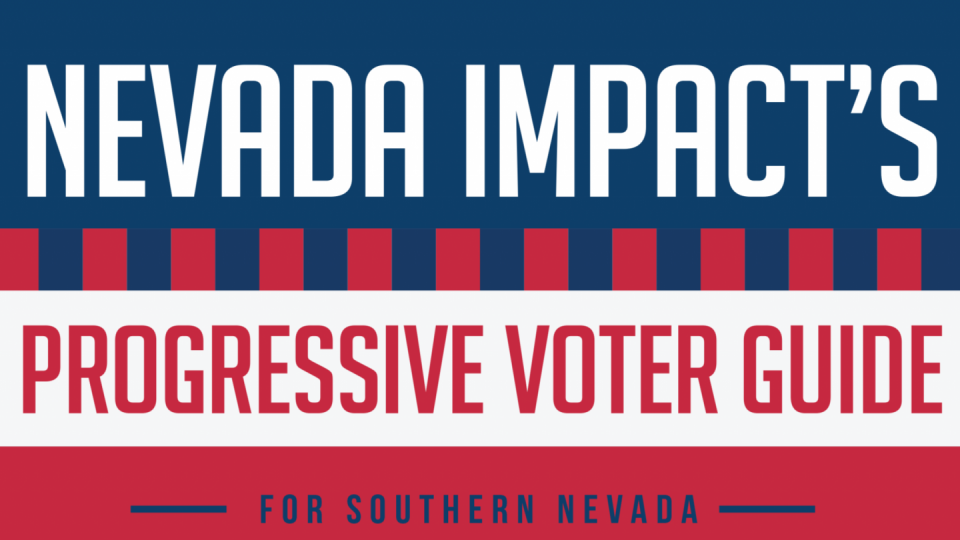 Voter Guide Advertising Inquiry