QVegas Guide to Las Vegas
Whether you're a local or tourist, we always feature our favorite spots along with all the new and exciting things our city has to offer.
This week we feature World AIDS Day. Every year on December 1st, communities across the globe unite to observe World AIDS Day. This day, steeped in history and significance, is dedicated to raising awareness about the AIDS pandemic caused by the spread of HIV infection, and to remember those who have lost their lives to this disease.
It's a busy week with The Court hosting Coronation XXVI and Golden Rainbow presents the 35th Ribbon of Life. Join The Center for a Community Quilt building project and Winter Coat Drive. AFAN continues its Donation Drive and turns the Las Vegas Sign RED.
Gipsy kicks off the holidays with The Golden Gays and don't miss Miracle on Spring Mountain at The Sand Dollar Lounge with spectacular holiday décor and pop-up chefs all month long.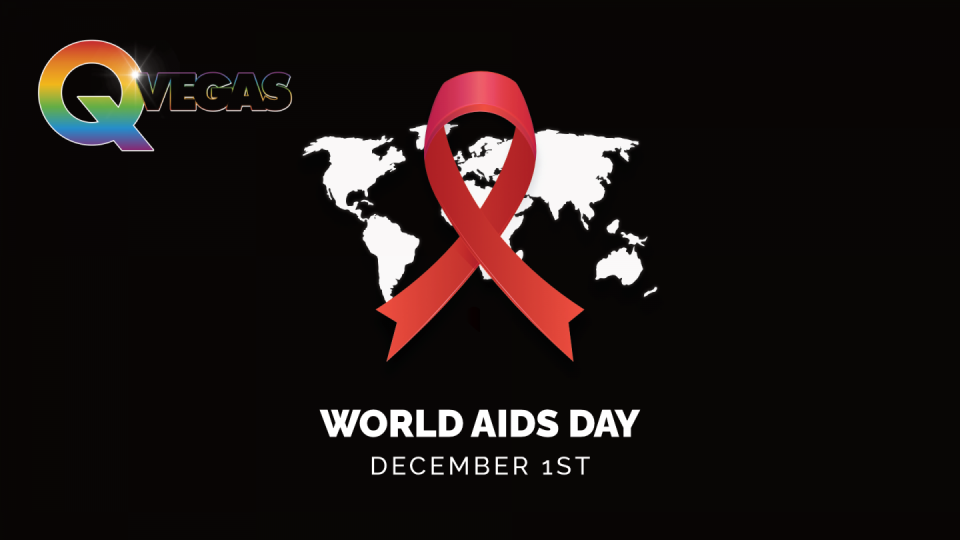 About QLife
Since 1978, QLife Media has been amplifying the voices of the LGBTQ+ community. We build up our community by promoting and supporting people, events, and businesses that believe in diversity, equity, and inclusion. Get connected to QLife today!
Share Your Story
Suggest a Business
Suggest an Event