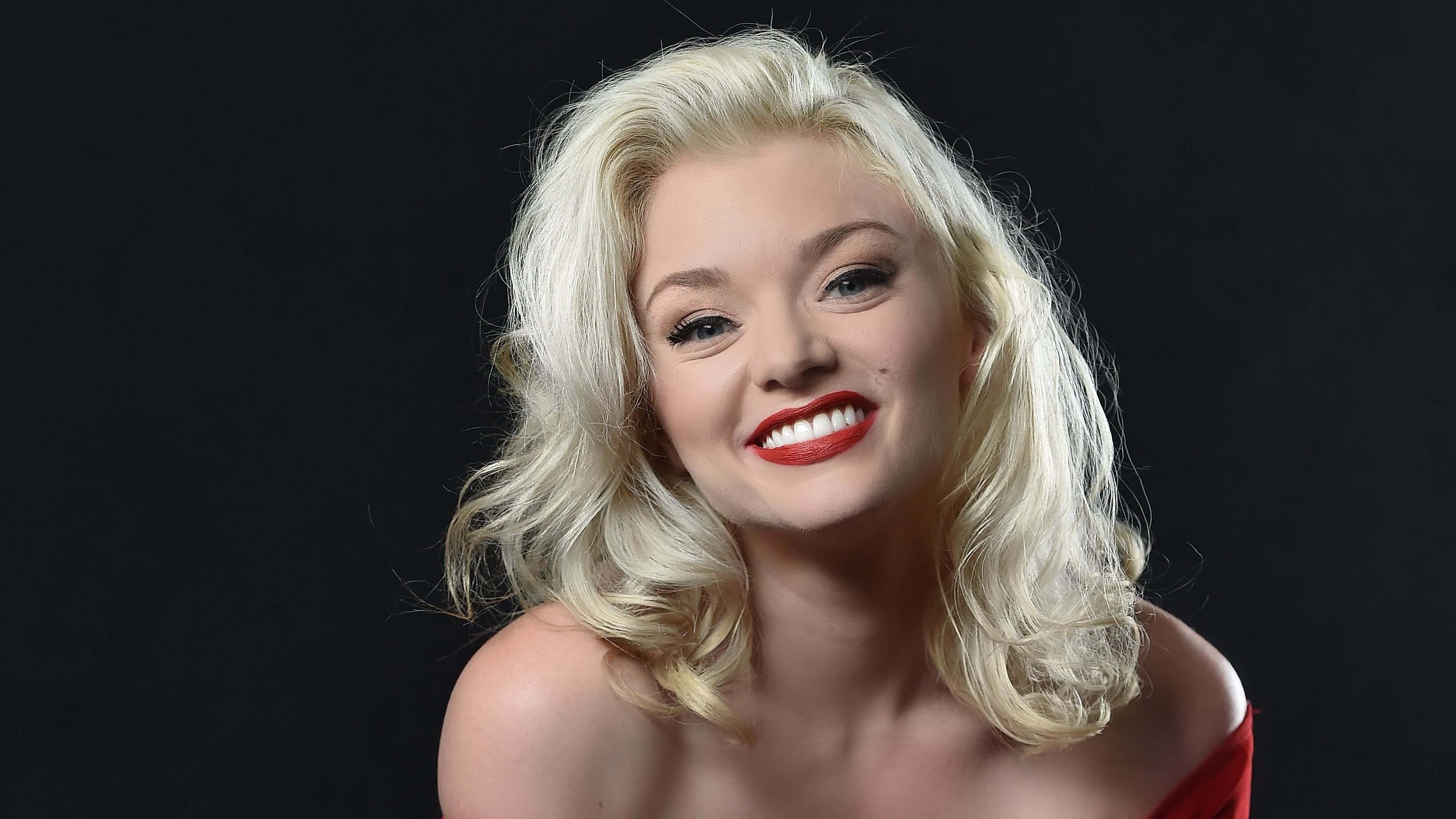 Meet Ruby Lewis
Marilyn Monroe is considered one of the most influential pop culture icons of the twentieth century. She is famed for her career as an actress, model, and singer and as the most glamorous Hollywood celebrity to ever live. That's a very high bar to set for the star of Marilyn! The New Musical. Acclaimed Broadway actress Ruby Lewis takes the stage as Las Vegas' new resident Marilyn Monroe when the show opens June 1.
"Marilyn Monroe is a true American icon and there is no better way to bring her story to the stage than through a uniquely American art form: the musical," said Tegan Summer, writer, director, and producer of the show. "The story will pull at the heart, touching anyone who is reaching for something greater than themselves and to persevere no matter what the obstacles."
QLife caught up with Ruby after rehearsals at Paris Las Vegas to learn more about her life in Las Vegas since returning to her role as Daisy Buchanan in BAZ at The Palazzo and taking on her new role as Marilyn.
Q: How long have you been in Vegas?
RL: I've been here since July. That's what, 9 months now. I fully intended to be here 3 months, but I bought a house on a whim and I guess I'm staying. I'm excited to build my community here in Vegas.
Q: You were in the original cast of BAZ at Mandalay Bay. How long ago was that?
RL: That was three years ago and we were only open for three months. At the end of that run, I was in final callbacks for Paramour and had some time off and when Paramour closed, I was dying to be in BAZ in the renovated theater at The Palazzo.
Q: Now you're in Marilyn! Why is this the perfect role for you?
RL: Yes! It opens June 1st, which is Marilyn's birthday. It's like everything I've done in my personal and professional life has led up to this role. As a child, I would watch Marilyn Monroe movies. I would do my makeup like here. I started off as a dancer. I got my equity card as a featured dancer for the Grease tour. I moved to LA and became more interested in the Hollywood lifestyle, parties in the hills. It's been daunting leading up to rehearsals, questioning can I do her justice. I feel like I'm finding her in rehearsals. I feel like I finally have my big shot!
Q: You have an obvious Marilyn look to you, but you have such a small frame and she was known for more curves. Have you done research on her physique?
RL: I was a bit shocked. She's 2 inches taller than me, her waist is smaller than mine. I put on a waist trainer the other day in order to cinch my waist to her measurements. Her smallest waist was 23 inches. I put it on, and couldn't breathe, and started sweating profusely. I couldn't leave it on for more than 10 minutes. I feel for those Victorian ladies back in the day and those drag queens that just cinch it in. It's so uncomfortable.
I think toward the end of her life she filled out a little. She just had the most beautiful figure.
Q: How do you feel she compares by today's standards? Who would be the Marilyn of today?
RL: Body image is pretty healthy right now. Like Jessica Alba–she's curvy, has got a booty, and she's strong. Marilyn was strong. She worked out a lot. She danced, did a lot of yoga, kept a feminine physique and a very fit physique not unlike a lot of stars today.
Q: In preparing for this role, what did you learn about Marilyn that surprised you the most?
RL: How hard she worked. How dedicated and committed she was to being the best that she could be. There was no pussyfooting around. She trained with someone for everything. She learned Spanish. She was reading like crazy. She was boning up on her literature. She was taking ballet. She was taking voice lessons. She studied with vocal coaches. She really immersed herself in the art of it and wanted to be the best actress she could be. I always heard she was just a bimbo. I assumed she was just partying and not taking it too seriously. I assumed she was behaving like a spoiled Hollywood brat. She wasn't at all.
Q: Tell us about the new musical!
RL: The musical is all original songs. With the exception of "My Heart Belongs to Daddy," "Happy Birthday Mr. President," and "Diamonds Are a Girls Best Friend." Everything else is original and so beautiful. A couple of the songs have a contemporary feel, like an Adele style. I'm really excited about one of my big numbers. I'm approaching it as any time I have to break into a song I'm Marilyn on the inside. I'm not trying to mimic her in every song and every scene and sound just like here. The dancers are crazy good and there's a lot of dancing. They are working their butts off.
Q: You recently bought a house—on a reality TV show? What was that all about?
RL: I thought why not apply for House Hunters and they had me on. I assumed they wouldn't want an actor to be on the show because it could take away from the reality of it but it was a lot of fun. They would say "oh we just love working with actors because you hit your mark every time, you can repeat things exactly how you did the last time on a take.
Q: Does this mean Vegas is home, at least for now?
RL: I feel like I can really plant my seeds here in Las Vegas. I love being an interpretive artist and doing musicals that other people have written, but I really want to write some of my own materials and have my own production company. It's so much easier in Vegas.
Q: What do you love about Vegas?
RL: I love so many things about Vegas. I feel so powerful here. I love the desert. I never thought I would. I love escaping to Lake Las Vegas or Mount Charleston. I love how supportive the community. I can see shows, I can eat fabulous food, and not be cooped up in a tiny little apartment. I toured through my 20's and had grandiose ideas that I would be bi-coastal and live in New York and LA. That's exhausting. I want to work and I don't want to beg for work.
Q: Do you have a strong gay following already?
RL: Now that I'm writing my first album, I'm fully writing for my gays. Aside from my hometown, they are my biggest support group.
Q: How does it feel to be portraying an icon like Marilyn Monroe?
RL: I feel a lot of pressure, though. Marilyn means a lot to a lot of people. They idolize her. I just can't mess it up. I strive to inspire people through my art.
Q: Favorite restaurant?
RL: Rose. Rabbit. Lie.
Q: Favorite show?
RL: Beatles Love.
Q: Favorite outdoor activity?
RL: Hiking Cathedral Rock and Mount Charleston.
Q: Favorite country?
RL: I haven't traveled to very many. Australians get to take 2 months of paid vacation a year, so I'll say Australia.
Q: Favorite nightclub?
RL: Encore Beach Club.
Q: Are you vegetarian?
RL: I lean toward pescatarian.
Q: Well I was going to ask favorite burger?
RL: If I crave red meat, I'm going to get it that day. I love the Golden Steer. When my body is like "you just need this girl" I'll go get a big steak.
Q: What excited you most about Vegas?
RL: I'm excited to see how Vegas continues to blossom. I feel like I'm here at a really pivotal time as far as culture, art, and community are concerned. When the shooting happened on October 1st, I was relatively new and I went to the Arts District for several vigils and I was really taken by how wonderful and warm it felt. It's a really special place.
Q: Hockey?
RL: I really want to go to a hockey game but it's so expensive! I really hope next year they'll let me sing the national anthem or something so I can see a game. It's cool I was out to eat the other night and the Knights scored a goal and the entire restaurant erupted in elation and pride.