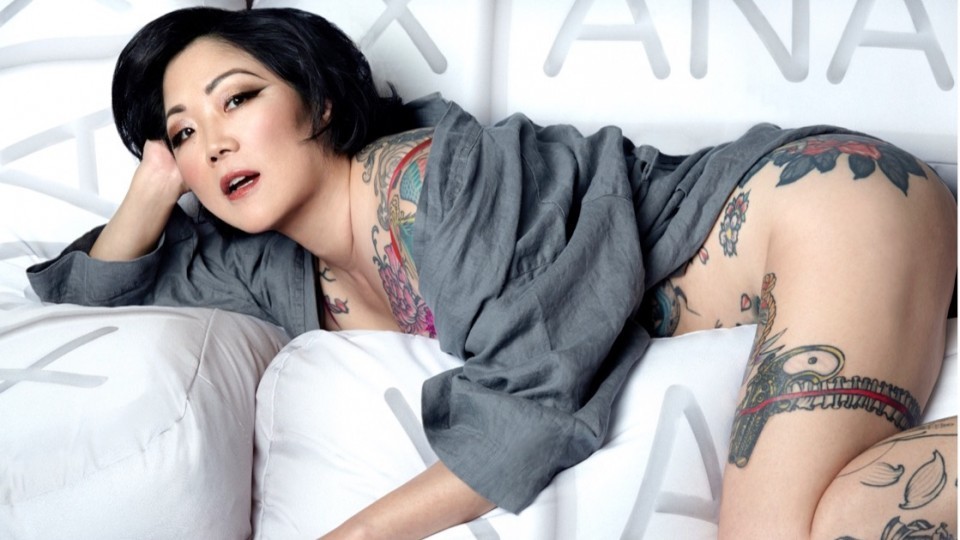 Margaret Cho: Comedy Is a Noble Risk
Margaret Cho: Comedy Is a Noble Risk "I'm Always Up For An Offensive Joke"
by Michael Raver
Photo credit: Albert Sanchez
Margaret Cho has her sights set on Fire Island. The comedian/actress, who has long been a champion of the LGBTQQIAAP community, will make a return to the famed vacation destination this summer. This July, she'll bring her Fresh Off The Bloat tour to the Ice Palace in Cherry Grove, dishing on everything from sex, racism, politics, and, of course, her mother.
Do you have a joke that you've ever regretted?
MC: Oh yeah. There's tons. Comedy is quite an offensive art form and you touch on things that people don't want to say.
Do you see a risk in being a comedian?
MC: Yes, but the risk is noble. And everything should be forgiven, because it's in the spirit of entertainment. If people come from a hateful place, then it's unfortunate. That said, I'm always up for an offensive joke.
As a performer, you've done comedy, films and television. Would you ever consider doing a play?
MC: Oh yeah! I would love to. That would be really great. That's one thing I don't have a lot of experience in. That would be super cool.
How much news do you watch each day?
MC: A lot. I want to keep up on the lie count. It actually has become like a game. The characters are comical. Sarah Huckabee Sanders, for example.
Do you have any theories as to why she left?
MC: It can't be because she's suddenly grown a backbone or decided to stop lying. It's not a crisis of conscience that's leading her to leave that position. Maybe she can't deal with the trolling. Maybe that's it? I don't know. I'm sad to see her go, in a way. She's quite a comical figure. If you don't laugh, you would cry. We don't deserve this. Or, maybe we do?
Margaret Cho will perform at The Patchogue Theatre on July 19th and The Ice Palace in Cherry Grove on July 20th.
You can purchase tickets to this show and all other tour locations at www.margaretcho.com