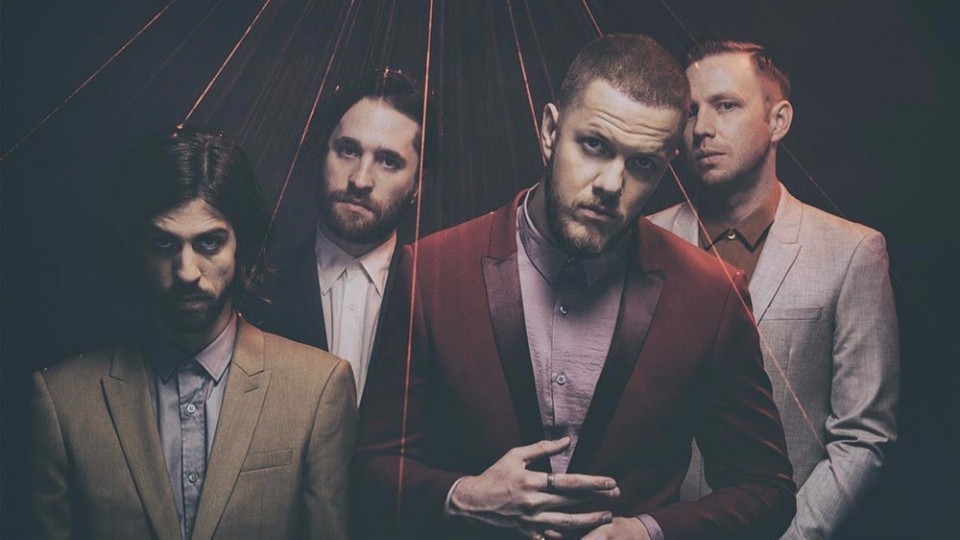 Imagine Dragons
Formed in 2009 and featuring lead vocalist Dan Reynolds, guitarist Wayne Sermon, bassist Ben McKee, and drummer Daniel Platzman, Imagine Dragons earned a grassroots following by independently releasing a series of EPs. After Alex Da Kid signed them to his KIDinaKORNER Interscope label, the band made its major-label debut with the release of Continued Silence, a 2012 EP featuring the 2x platinum breakthrough single "It's Time." Night Visions arrived later that year and Imagine Dragons found themselves on a skyward trajectory that saw the album debut at No. 2 on the Billboard Top 200 Albums chart and became the No. 1 album on Spotify Worldwide for 2013.
Night Visions has sold more than 5 million copies worldwide. The album's second single, the 10x-platinum "Radioactive," hit No. 1 on the Billboard Rock chart and earned the band a 2014 GRAMMY for "Best Rock Performance." The third single, "Demons," hit No. 1 on Alternative and Top 40 radio, and has sold over 4 million copies in the U.S. Imagine Dragons› platinum-selling second album, Smoke + Mirrors, debuted at #1 on the Billboard Top 200 album chart. The band's third studio album, Evolve was released June 2017 and went double platinum within a year of its release. The first single "Believer" topped the alternative radio chart for 12 weeks and the follow-up "Thunder" hit No.1 at alternative and top 40 radio. The band is currently promoting their single, "Natural."
Dan Reynolds, a third generation Las Vegas native, is lead singer for the Grammy-winning band Imagine Dragons. Born to a family of nine children, Dan grew up writing and recording music before beginning his studies at Brigham Young University and later UNLV. Dan left his schooling to form Imagine Dragons, which had its start making ends meet playing casinos and bars in Las Vegas.
Last year, Reynolds filmed BELIEVER, a documentary featuring the story of Reynolds coming to a crossroads when he witnesses fellow members of the Mormon church spurned due to their sexual orientation. Since 2008, teen suicide rates in Utah have skyrocketed, which many people attribute to the Mormon church's official stance regarding same-sex relationships. Director Don Argott follows Dan and openly gay former Mormon Tyler Glenn, lead singer of Neon Trees, as they decide to create LOVELOUD, a music and spoken-word festival designed to spark dialogue between the church and members of the LGBTQ+ community. Believer premiered on HBO on June 25. LOVELOUD returned to Salt Lake City on July 28th.