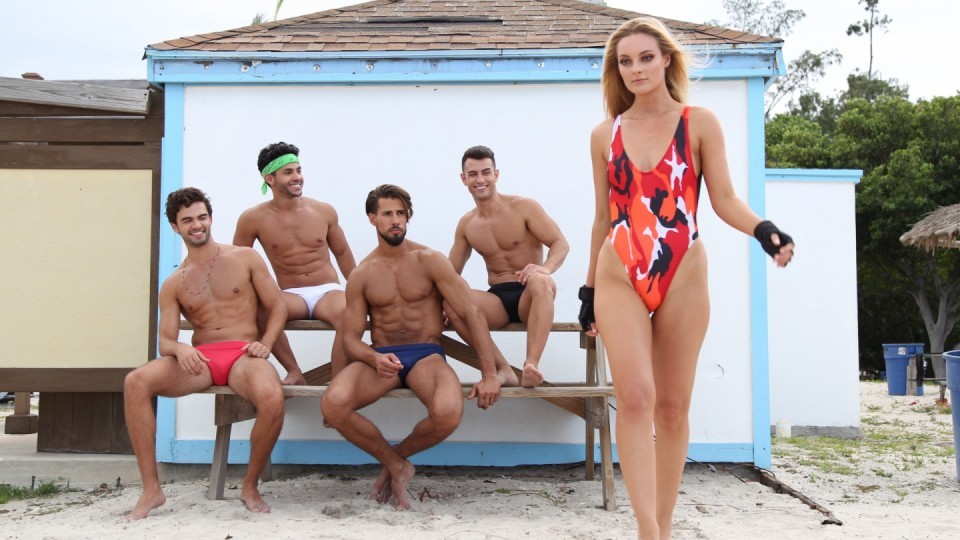 Ildeswimwear: Art Deco Meets Swimwear
Ildeswimwear
Art Deco Meets Swimwear
Article By: Michael Raver
Photos By: Jahmar Amani
When celebrity make-up artist Ilde Goncalves and former model Jarrod Wilkins met on the set of a photoshoot in Miami, neither could have known that they'd end up in business together.
Goncalves grew up influenced heavily by fashion. His mother was a seamstress, and at the tender age of fifteen, he assisted her in creating a collection of menswear. He went on to study fashion in Caracas, which ultimately led to a major collaboration with Wilkins on an entire line of swimwear.
Their brand, simply called Ildeswimwear, is deeply influenced by the imagery and style of the city of Miami. Inspired by the inherent Art Deco design and steamy energy that pulsates throughout South Beach, the duo has just unveiled their 2019 collection.
What inspired you to create swimwear?
Jarrod Wilkins: We'd seen a missing spot in the market for men's swimwear, especially in Miami. Ilde was always going to the beach and pool parties in Miami Beach. He wanted something unique, with beautiful prints, and a good fit that was not ridiculously expensive. I will go to the beach and see five different guys wearing the same swimsuit in the same color.
How does the city of Miami influence you as a designer?
Ilde Goncalves: We are constantly inspired by the Art Deco and beautiful sunsets we have all over Florida. We also find inspiration on our travels around the world. We stay true to our aesthetic and create for the person who isn't afraid to stand out for being bold. Our swimsuits make people feel sexy and confident.
Was there something missing in the swimwear market? How do you feel you bridge that gap?
JW: There was a lot in the market when we decided to create our brand. There will continue to be more and more, but the one huge piece of feedback we received from our clients is that they loved the fit and the material.
IG: Our mantra is less is more. For a bathing suit, most of the time, simplicity is a beautiful thing.
What inspired your current collection?
IG: The newest collection was a mix of our true style: florals and nature, mixed with some camo and strong, bold patterns. We love to play with print on print.
JW: Fabrics with bold and graphic prints are part of our DNA.
What do you want people to feel when they wear your pieces?
JW: First and foremost, we want them to feel sexy, comfortable, and confident. Each one of the swimsuits is cut by hand. You can feel that when you wear our designs. When our clients first wear and try our suits they fall in love with the fit, the quality of the materials, and the exclusivity of wearing one of our designs.
Why do you think is fashion important?
IG: Particularly for swimwear, fashion is forever changing and always looking for the next "new thing." We are truly in love with prints and colors that are timeless. I love to wear bathing suits that are ten years old, but that still fit in today's fashion trends.
JW: We don't follow the trends. We create them. If you look at our Instagram, we were doing black and white polka dots, flowers and neon prints two years ago. They are now big trends. We were doing inclusive campaigns three years ago when big brands are doing it now.
For more information about Ildeswimwear, visit www.ildeswimwear.com