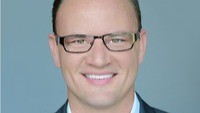 Ensight Partners: CONSIDERATIONS FOR VIRTUAL TEAM LEADERS
CONSIDERATIONS FOR VIRTUAL TEAM LEADERS
By Vic Gerami
VIRTUAL COMMUNICATION
Emotional intelligence, authenticity and conflict-resolution skills are essential.

Be explicit about how the team should communicate (communication charter).

Use video for all meetings. Stick to one platform if possible.

Create a predictable rhythm for check-ins and updates.
MAINTAINING CULTURE, CONNECTION, AND MOTIVATION
Pay attention to emotions: embrace them, inquire about them, coach on them.

Create fun communication channels to serve as the virtual water cooler: interesting facts, cute photos and positive content unrelated to work.

Short, personal recap videos from projects or meetings.

Virtual coffee and tea (use video, 5-15 minutes).

Have fun competitions: quizzes, photo contests. Winner gets a digital gift card.

Personal facts channel: ice-breakers, share your work from home (WFH) space.

Video fireside chat with leader(s) for updates.

Share leadership: have enthusiastic team members take lead.
CREATING ACCOUNTABILITY: DO'S AND DON'TS
DO

Communicate with emotional intelligence.

Foster quality relationships with your team.

Include team in decision making and problem solving.

Clarify tasks and processes, weekly goals and roles.

Have a guideline for working hours vs. availability.

Create transparency: everyone post their daily goals.

Support your team with regular check-ins.

Measure success on results, not time worked.

DON'T

Fail to communicate and confirm who will take

ownership of each objective.

Agree on action, without a completion date and progress check-points.

Wait until due date to check on progress/results.

Ignore missed commitments, unresponsiveness, or social isolation.

Underestimate trust issues or negative emotions.

Forget 1-on-1 video check-ins.
info@ensightpartners.com | www.ensightpartners.com | @ensightpartners