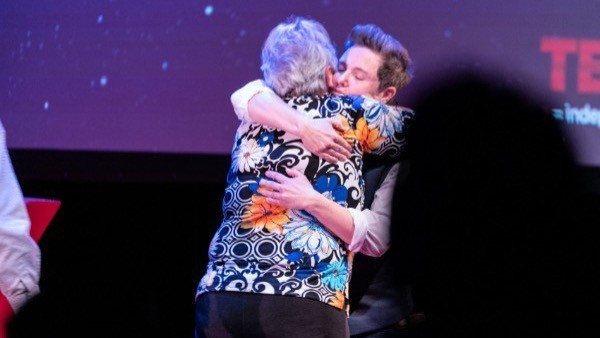 Conversion Therapy Survivor Reconciles with Family on the Tedx Stage
OAKLAND, CA - Dev Cuny, spokesperson for the BornPerfectcampaign, launched their Tedx Talk last week. In their emotional talk, Cuny shares their personal experience as a conversion therapy survivor, and the importance of unconditional acceptance as a critical way to end suicide attempts amongst LGBTQ youth.
"Conversion Therapy is when a clinician, spiritual leader or community tries to change someone's sexual orientation or gender identity. They do so using disproven tactics that are emotionally, spiritually, and sometimes physically abusive, " says Cuny.
Dev's parents were taught by their church that conversion therapy was how they could best love their gay child. Unfortunately, the experience only eroded Cuny's mental health, landing them in a pit of self-hatred and despair. The experience fractured the Cuny family.
Dev shares their story of survival and the stark reality that "many LGBTQ youth who experience high levels of family rejection are more than 8x more likely to report having attempted suicide."
The talk is a passionate plea for unconditional love and acceptance for LGBTQ youth, and ends with an unexpected public reconciliation of the Cuny family.