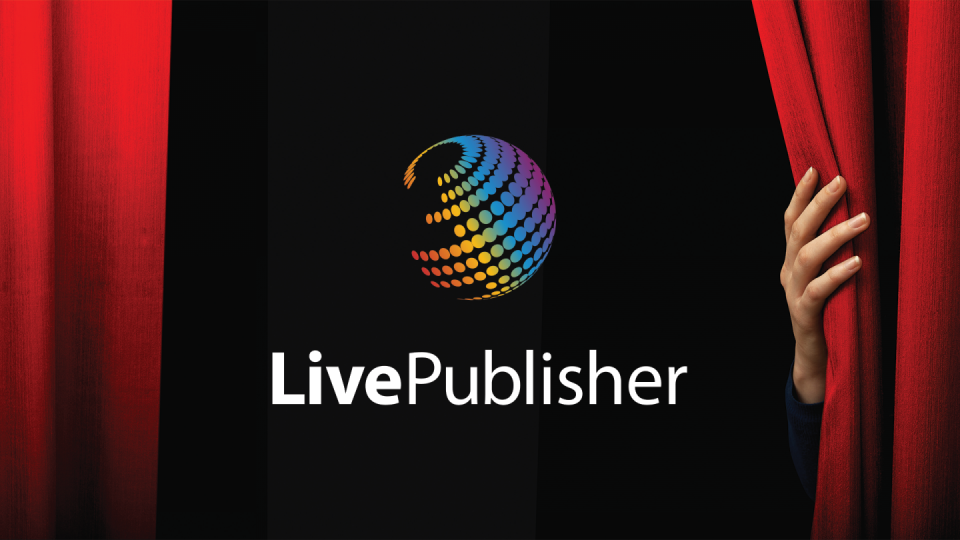 …And For Our Next Act…
by Garrett Pattiani
Our business was created by the two unlikeliest of friends. I was the social and nightlife guy, he was the tech guy. We like to say that he's high-tech and I'm high-touch.
There was definitely a day that changed the trajectory of my life. A seasoned Silicon Valley tech guy, fresh to Las Vegas, Russ had just purchased the local LGBTQ Magazine with a dream of developing the magazine into something that would evolve into the digital age. I remember meeting him at an event he was doing, noticed the small turn out—but saw it as an opportunity to introduce myself and get some valuable time with the new owner of QVegas Magazine!
I saw myself as a party boy. Thank goodness he saw me as a business man and somewhat tech savvy (but in the Vegas market, there wasn't much to pick from so at least I had potential).
That night I do what I do best. I saw the potential synergy and offered a way to partner. I told him that I had a decent following and would use my strategies to bring people to the next event. After chatting a bit more I showed him how I was manipulating technology to promote some of my events.
For the next few times we met, he listened to what I was doing in nightlife and events, and offered advice on how to make it more streamlined. That's still how we operate to this very day. It's a relationship of constant collaboration and evolution of our ideas.
It's been just over a year since left my last full-time job as an employee with AFAN. If you look at my work history you will see that I have a vast array of jobs. I never quite knew how they would impact my future and the knowledge I would gain to be doing what I'm doing today.
Our ideas that were built to solve our own frustrations, started to work for so many things around us. After 5 years of working together, I know Russ and I have created something magical, something that can become a legacy in the digital landscape. The original goal was to expand the magazine from print to digital, and from Vegas to the rest of the world. From there, our ideas began to expand into even more possibilities.
When we retired QVegas and launched QLife we set out to create a new online experience. Frustrated with existing publishing tools, we knew we could create a better way. Three years later, we are ready for our big reveal and make LivePublisher front and center. We've been working for almost two years with friends and colleagues, implementing their websites using our software, and now we are ready to take on more clients,
One of our first major undertakings was with fellow LGBTQ publisher Melanie Davis. We migrated PQ Monthly and El Hispanic News to LivePublisher 18 months ago. Today LivePublisher powers almost two dozen websites with more clients switching to our platform every week.
Now, we are working with Melanie to create The Charity Gurus, our new non-profit that will help other non-profits with technology, marketing, and fundraising. We are already working with three local non-profits and will be adding a dozen more by the end of the year.
LivePublisher Solutions
What we ended up developing became a robust and easy to use platform for digital publishing. Three years of development and it remains a work in progress, but the features we have today are in use by dozens of websites. Each of our early adopters has created new and unique challenges that help the platform grow as we implement new features. As we begin to deploy new sites, we collaborate with clients to determine different solutions. Currently, our solutions fall into six types, but as we add new features and take on new clients these solution sets will grow.
LivePublisher for Magazines
This is our core offering that runs QLife, Proud Queer, and a few others that will be announced soon. Features include flip books, advertising, and news feeds.
LivePublisher for Conferences
Earlier this year we were approached by Scott Abel–aka The Content Wrangler–to help develop a website for a conference in Silicon Valley. We collaborated on several new features to support his conference. Features include presenter pages, sessions, and sponsors.
LivePublisher for Entertainment
We've partnered with several Vegas shows to create new experiences that feature the cast and show ticketing. Check out the shows on DQDB!
LivePublisher for Small Business
So many small business owners struggle to keep their website up and running. Our small business solutions provide the common pages all small business owners need for an affordable monthly fee.
LivePublisher for Websites
Of course, we have the basics to support almost any website.
LivePublisher for Non-Profits
Through QVegas and QLife, we have sponsored dozens of non-profits locally and around the country. Garrett's previous job with Aid for AIDS of Nevada, as a current board member at The Gay & Lesbian Community Center of Southern Nevada, and Russ' work as Executive Director of Lambda Business Association, we've come to know the challenges non-profits face day-to-day. Giving back to our community is important, so we wanted to create a way to leverage our technology and marketing skills for non-profits, so we along with fellow publisher Melanie Davis, we created The Charity Gurus, our own non-profit to help other non-profits.
The Charity Gurus
We formed The Charity Gurus as a way to support other non-profits with technology, marketing, and fundraising in a way that reduces existing technology and marketing operating expenses. As LGBTQ publishers, Garrett, Russ, and Melanie have each supported dozens of local LGBTQ and HIV/AIDS organizations and have seen the struggles these organizations face with small budgets, small or volunteer staffs, and little to no expertise in technology or marketing.
With The Charity Gurus, we assist with everything from web, email, email marketing, social media, and search engine marketing. Our goal is to provide organizations a service with a zero-budget impact that brings in more sponsorship and fundraising dollars and let the organizations do the good work they were created to do.
The Tech Behind LivePublisher
by Russ White
LivePublisher has been a dream project of mine for almost 2 decades. Having worked in digital publishing in some form for most of my career, I've never been satisfied with the tools that I've had to use. Nothing had the ease of use, security, or scalability that met my needs.
When I set out to program LivePublisher, I started from the ground up. I chose technologies that had served me well over the years, and researched new tech that had gained popularity in recent years.
LivePublisher is built using more than 500 open source projects. We run on Amazon Web Services, ensuring we have the security and scalability necessary to grow and support our current and future customers.
Development is platform agnostic, but foundations like Bootstrap minimize cross-platform testing, ontologies, taxonomies, and schemas support multiple industries, and our scalable database structure keeps client data siloed for security. User passwords and credit card data are never stored on our servers, mitigating the risk of any possible data breach.
Every site benefits from a fully integrated content delivery network, ensuring that web pages and images load as quickly as possible. Every site comes with free SSL certificates to ensure that visitor data remains secure and prioritized for Google SEO.
We also integrate with a growing list of best-of-class 3rd party services, including HubSpot, Stripe, Twilio, and of course social media and Google Analytics.