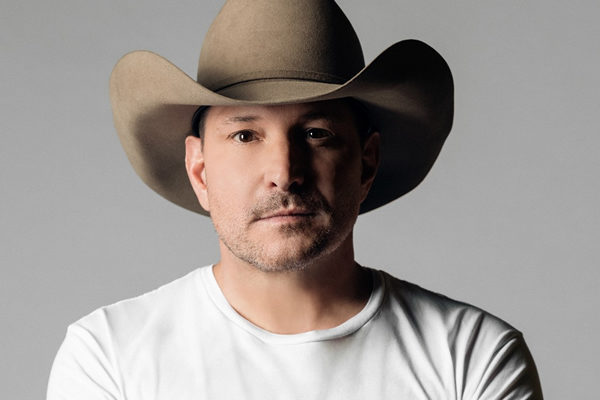 Ty Herndon revisits the past on new album 'Got it Covered.' (Photo courtesy Missing Piece Group)

It's been 24 years since the twangy country hit "What Mattered Most" stormed the country charts with its iconic chorus about a blue-eyed Louisiana girl. Like the best '90s country music artists, Ty Herndon had a number of songs about broken-hearted men thinking about lost loves. 

But nearly two decades after the release of his debut album, Herndon became one of the first openly gay country music stars, coming out in a 2014 interview with People Magazine. And his new album, the rightfully named "Got It Covered," features re-releases of his biggest country hits from the '90s, as well as covers of the likes of Bonnie Raitt and Carrie Underwood. In many ways, the album allows for a reappraisal of his earlier hits, particularly "What Matters Most," which has been refitted with new pronouns.

After a consistent series of hits in the mid-to-late '90s, Herndon became largely absent from the country music spotlight after his 1999 record "Steam," not unlike many others artists who had a harder time connecting with audiences after the turn of the millennium.

"Got It Covered" is largely an effort to return to those roots, and perhaps, to transplant them to more contemporary soil. But there is a something more than slightly disturbing about trying to relive one's musical past in this way. We generally expect covers to add something new to an old song, but for Herndon, the new versions of his older songs have lost part of their soul in the process.

The most touching new version is his updated "What Mattered Most." The chorus of the alternate version on the new album has changed the Louisiana girl into a boy: "His eyes are blue, his hair is long/In '64 he was born in Baton Rouge." It's incredible to think about the journey that such a song has been on, as indicated by the difference between the 1995 version on his "What Mattered Most" album and new recording. But at the same time, the softer, more nasal vocals and classic sounding '90s instrumentation have disappeared, covered up by heavier sound, dominated by electric guitar. 

Take "I Need to Be Loved Too Much" from his 1997 album "Living in a Moment." The new version reproduces the same song structure without the classic instrumentation — Herndon sent the fiddles packing for his new recordings. And gone is the nasal vocal quality that Herndon and male country singers of the '90s shared to a lesser degree with John Anderson, whose classic 1991 "Straight Tequila Night" serves as a prime example.

The problem is not the quality of Herndon's catalogue, but rather the raison d'être of an album that re-records his greatest hits with no real change other than updated instrumentation, with the exception of the lyrics of "What Mattered Most." If anything, the new album makes '90s originals stand taller, as good representatives of a particular moment in country music.

Among the covers of songs by other artists, Herndon has a version of Bonnie Raitt's 1991 classic "I Can't Make You Love Me." It's impossible not to enjoy the song, but it's unclear what Herndon adds with his recording. George Michael offers a version that differs from Raitt's on his 1998 "Ladies and Gentlemen: The Best of George Michael." It's smoother and sexier. Nor is this simply question of genre. Justin Vernon, of the folk pop group Bon Iver, recorded a cover of the song with over 40 million views on YouTube, sung in his signature falsetto, that breathed new life into the classic.

The best cover is of "So Small," recorded by Carrie Underwood on her 2007 album "Carnival Ride." Although it's impossible to top Underwood vocally, Herndon's version in his (not so twangy anymore) baritone works surprisingly well. 

Gay country music fans are lucky to have someone like Herndon on a scene and he has solid lineup of classics under his belt. But perhaps it's better for someone of his stature to forge ahead, rather than revisit the past.

The post New Ty Herndon album is mixed bag appeared first on Washington Blade: Gay News, Politics, LGBT Rights.