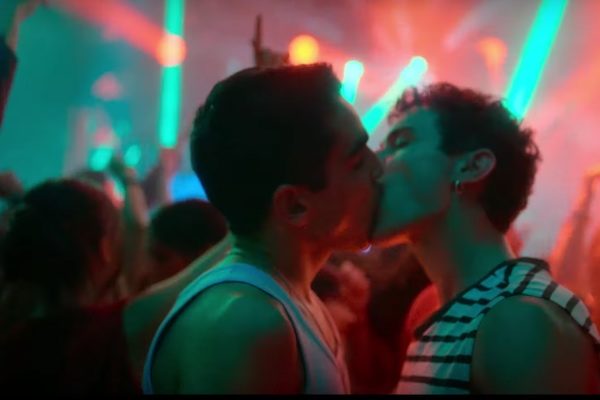 Omar Ayuso (Omar) and Arón Piper (Ander) (Screenshot via YouTube)

Netflix has released the trailer for the sophomore season of its Spanish teen drama, "Elite."

The new trailer doesn't give away too much of gay couple Ander (Arón Piper) and Omar's (Omar Ayuso) storyline but the pair appear to be going strong. One clip shows the couple making out heavily on the dance floor.

The rest of the cast appear to be adjusting after the murder of their classmate.

"Elite" follows three working-class teenagers who transfer to a wealthy private school. The series has received critical acclaim and raked in 20 million viewers during the first month of its release.

"Elite" season two streams on Netflix on Sept. 6.

Watch below.

The post Watch: 'Elite' season two trailer teases more gay romance appeared first on Washington Blade: Gay News, Politics, LGBT Rights.