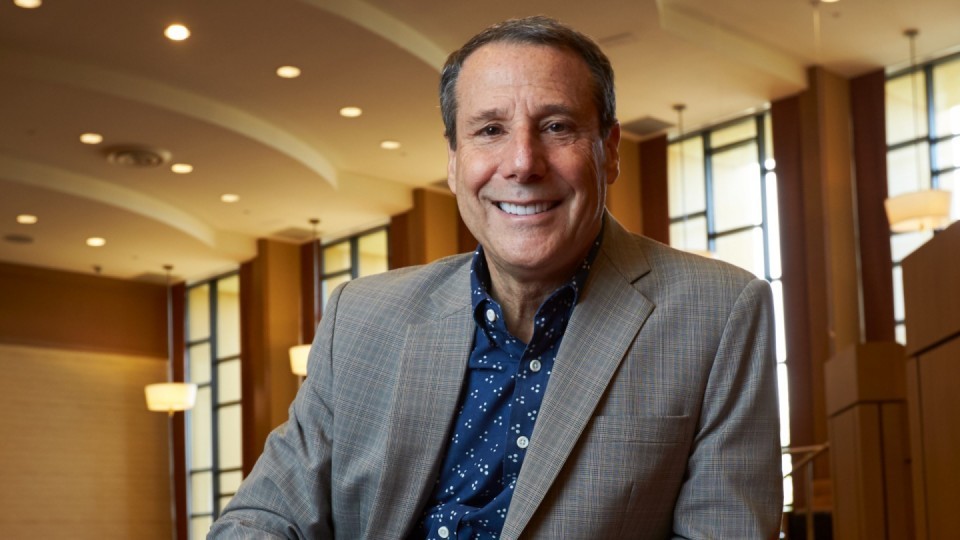 Jon Sparer
Jon is the current President of the Nevada Chapter of the American Institute of Architects and has recently been elevated to AIA National's prestigious College of Fellows. Jon is currently the Co-Chair of A'19; the National Conference on Architecture that will be welcoming 25,000 architects and designers from around the globe to Las Vegas in June 2019.
Other community service includes serving 9 years on the board of The Center, leading as the Chair of the Honorarium for all those years, as well as conducting the search for and being the architect of The Center's new home. In addition, Jon is currently a Board member of Jewish Family Services (JFSA), proud that JFSA is the only adoption agency in Nevada that serves the LGBTQ population.
Jon retired as a founding principal of YWS Architects in December 2012 after creating the firm in 2001. YWS Is an International Design Firm that specializes in leisure design. During Jon's tenure at YWS he was the design architect for such diverse projects as the MGM Macau, multiple Resorts in China, Delta Downs in Louisiana, Blue Chip Casino in Indiana, Congregation Ner Tamid in Henderson and The Center in downtown Las Vegas.
Prior to founding YWS Jon spent 19 years at Marnell Corrao Associates. The last 10 years at MCA Jon was leading the architectural department as VP Architecture. While at MCA, Jon was the Design Architect for the Borgata in Atlantic City as well as the lead Executive Architect on the Mirage, Treasure Island and Bellagio Resorts in Las Vegas as well as numerous remodels and expansions at most of the casino resorts in Las Vegas.
Before his move to Las Vegas in 1981, Jon worked for an architectural firm in Beverly Hills for 4 years where he worked on diverse and interesting projects, including beachfront mansions for celebrities, hospitals and assorted commercial projects.
Jon moved around in his college years, attending Quinnipiac College and Arizona State University before attending and graduating from The Ohio State University in 1977, with a semester abroad at Oxford University in England.
After 32 years together, Jon and John Klai married 4 years ago and live with their 2 puppies, Sadie and Dexter. Their daughter Alison and husband Jimmy Mulligan live in Houston with their brand new son, Mason… Jon & John's first grandbaby.